Why Cosmic Veggies?
Help heal people and the planet
Our mission is to make delicious, plant-based, gluten-free food accessible to everyone.
We are committed to sourcing local, sustainable and organic ingredients whenever possible, because it is better for our health and our community.
Cosmic Veggies wants to support you in living your best life. Eating well to live well!
Life changing impact for our valuable customers
Work with and serve healthy, energetic people in a fun environment
Join the sustainable growing global trend for healthier lifestyle choices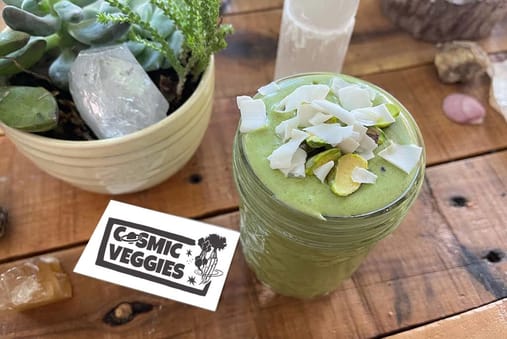 Cosmic Veggies University
Our number one goal is to build a thriving franchise owner community and build America's largest network of vegan/gluten free restaurants.
Supporting franchise owners is the backbone of our success.
We look forward to helping you build your business empire.
COSMIC VEGGIES is perfect for health & community-minded entrepreneurs
Cosmic Veggies
Benefits and Differentiators
We're a team, and we go all out for our fellow teammates.
Low startup investment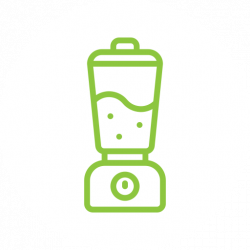 Simple kitchen implementation and setup
Small staff
100% vegan and gluten free menu
No restaurant experience needed
Cosmic Veggies Discovery Steps:
Begin your franchise discovery process by reviewing our franchise website.
Register for your Franchise Discovery Kit and begin your journey.
Register and attend a live Virtual Discovery Day webinar to learn more about the Cosmic Veggies Franchise Growth System.
Complete your Franchise Application.
Request your Franchise Disclosure Documents.
Attend an in-person Discovery Day.
Complete your training, store build out, and celebrate your Grand Opening!
©

2023 Cosmic Veggies Franchise
DISCLAIMER: This information is not intended as an offer to sell, or the solicitation of an offer to buy, a franchise. It is for information purposes only. An offer is made only by a Franchise Disclosure Document (FDD). Currently, the following states regulate the offer and sale of franchises: California, Hawaii, Illinois, Indiana, Maryland, Michigan, Minnesota, New York, North Dakota, Oregon, Rhode Island, South Dakota, Virginia, Washington, and Wisconsin. If you are a resident of one of these states or a country whose laws regulate the offer and sale of franchises, we will not offer you a franchise unless and until we have complied with applicable pre-sale registration and disclosure requirements in your jurisdiction.