Vegetarian Food Franchise Opportunities in Phoenix, AZ
Help heal people and the planet
We look forward to helping you build your business empire in Phoenix, AZ.
Industry Statistics
40% of the American population is starting to make an effort to eat more plant-based foods (Source: Nielsen)
Around 1% of the global population has celiac disease (dealsonhealth.net)
18 million people in America are sensitive to gluten (dealsonhealth.net)
Gluten-free dishes now appear on 26% of US restaurant menus (dealsonhealth.net)
The global gluten-free food market is predicted to reach $8.3 billion by 2025 (dealsonhealth.net)
By 2021, plant-based dairy and meat sales were over $ 29 billion and are projected to increase to $ 162 billion by 2030 (dealsonhealth.net)
The plant-based dairy and meat, alternatives to animal protein, make up nearly 8% of the global "protein foods" market (NYT)
Economy Overview in Phoenix, AZ
With just over 1.68 million residents, Phoenix has a median household income of $60,931. Men in Phoenix currently earn an average income of $49,881. That figure is roughly 1.36 times the amount earned by females in Phoenix. This leaves the city with an income inequality rating of 0.459 according to the Gini Index. That rating is lower than the current national average.
Phoenix's sales tax is at 8.6% versus the current national average of 6.2%. The income tax rate for Phoenix is 3.4%, which is lower than the national average of 4.6%.
Unemployment figures in Phoenix are currently at 6.6%. This is higher than the current the national unemployment rate of 6.0%.
Currently, just over 845,000 people work in Phoenix. The industries offering the greatest number of jobs include Retail Trade, Health Care & Social Assistance, and Construction. Those seeking jobs with the highest rates of pay should look in the Utilities, Professional, Scientific, & Technical Services, and Management of Companies & Enterprises fields.
Cosmic Veggies
Benefits and Differentiators
We're a team, and we go all out for our fellow teammates.
Low startup investment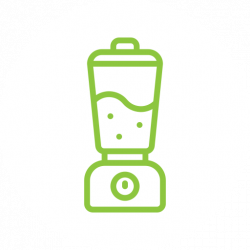 Simple kitchen implementation and setup
Small staff
100% vegan and gluten free menu
No restaurant experience needed
Register for your Franchise Discovery Kit
Cosmic Veggies Discovery Steps:
Begin your franchise discovery process by reviewing our franchise website.
Register for your Franchise Discovery Kit and begin your journey.
Register and attend a live Virtual Discovery Day webinar to learn more about the Cosmic Veggies Franchise Growth System.
Complete your Franchise Application.
Request your Franchise Disclosure Documents.
Attend in-person Discovery Day.
Complete your training, store build out, and celebrate your Grand Opening!
©

2023 Cosmic Veggies Franchise
DISCLAIMER: This information is not intended as an offer to sell, or the solicitation of an offer to buy, a franchise. It is for information purposes only. An offer is made only by a Franchise Disclosure Document (FDD). Currently, the following states regulate the offer and sale of franchises: California, Hawaii, Illinois, Indiana, Maryland, Michigan, Minnesota, New York, North Dakota, Oregon, Rhode Island, South Dakota, Virginia, Washington, and Wisconsin. If you are a resident of one of these states or a country whose laws regulate the offer and sale of franchises, we will not offer you a franchise unless and until we have complied with applicable pre-sale registration and disclosure requirements in your jurisdiction.