Vegetarian Food Franchise Opportunities in Spokane, WA
Help heal people and the planet
We look forward to helping you build your business empire in Spokane, WA.
Industry Statistics
40% of the American population is starting to make an effort to eat more plant-based foods (Source: Nielsen)
Around 1% of the global population has celiac disease (dealsonhealth.net)
18 million people in America are sensitive to gluten (dealsonhealth.net)
Gluten-free dishes now appear on 26% of US restaurant menus (dealsonhealth.net)
The global gluten-free food market is predicted to reach $8.3 billion by 2025 (dealsonhealth.net)
By 2021, plant-based dairy and meat sales were over $ 29 billion and are projected to increase to $ 162 billion by 2030 (dealsonhealth.net)
The plant-based dairy and meat, alternatives to animal protein, make up nearly 8% of the global "protein foods" market (NYT)
Economy Overview in Spokane, WA
With just under 220,000 residents, Spokane has a median household income of $50,306. Men in Spokane currently earn an average income of $58,599. That figure is roughly 1.36 times the amount earned by females in Spokane. The difference between male and female earnings results is a Gini Index rating of 0.468. Spokane's inequality rating remains lower than the current US average.
Spokane's sales tax is at 8.8% versus the current national average of 6.2%. The income tax rate for Spokane is zero, which is lower than the national average of 4.6%.
Unemployment figures in Spokane are currently at 6.6%. This is higher than the current US average unemployment rate of 6.0%.
Currently, just over 101,000 people work in Spokane. The highest number of positions are currently found in the Retail Trade, Accommodation & Food Services industries, and the Health Care & Social Assistance industries. Those seeking jobs offering the highest rates of pay will want to concentrate on the fields of Mining, Quarrying, & Oil & Gas Extraction, Management of Companies & Enterprises, and Utilities.
Cosmic Veggies
Benefits and Differentiators
We're a team, and we go all out for our fellow teammates.
Low startup investment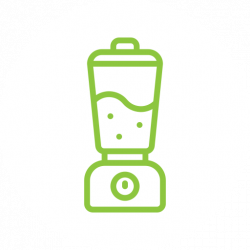 Simple kitchen implementation and setup
Small staff
100% vegan and gluten free menu
No restaurant experience needed
Register for your Franchise Discovery Kit
Cosmic Veggies Discovery Steps:
Begin your franchise discovery process by reviewing our franchise website.
Register for your Franchise Discovery Kit and begin your journey.
Register and attend a live Virtual Discovery Day webinar to learn more about the Cosmic Veggies Franchise Growth System.
Complete your Franchise Application.
Request your Franchise Disclosure Documents.
Attend in-person Discovery Day.
Complete your training, store build out, and celebrate your Grand Opening!
©

2023 Cosmic Veggies Franchise
DISCLAIMER: This information is not intended as an offer to sell, or the solicitation of an offer to buy, a franchise. It is for information purposes only. An offer is made only by a Franchise Disclosure Document (FDD). Currently, the following states regulate the offer and sale of franchises: California, Hawaii, Illinois, Indiana, Maryland, Michigan, Minnesota, New York, North Dakota, Oregon, Rhode Island, South Dakota, Virginia, Washington, and Wisconsin. If you are a resident of one of these states or a country whose laws regulate the offer and sale of franchises, we will not offer you a franchise unless and until we have complied with applicable pre-sale registration and disclosure requirements in your jurisdiction.